Andrew Balfour
Of Cree descent, (member of Fisher River First Nation) 
Toronto-based
 composer  Andrew Balfour is an innovative composer/conductor/singer/sound designer with a  large body of choral, instrumental, electro-acoustic and orchestral works
.
 He has been commissioned by the Winnipeg, Regina and  Toronto Symphony Orchestras, Tafelmusik, Toronto Mendelssohn Choir, Ensemble  Caprice, Groundswell, the Winnipeg Jazz Orchestra, the Winnipeg Singers, the  Kingston Chamber Choir and Camerata Nova, Luminous Voices, and Chronos Vocal Ensemble among many others. His works have been performed and/or
broadcast locally, nationally and internationally.  
Andrew has also worked and collaborated with many of Canada's leading Indigenous musicians. In 2018, Andrew took part in the Indigenous Classical Music summit at
the Banff Centre for the Arts, and after Covid 19 restrictions, will co-lead this
summit with Cris Derksen in December of 2021. 
Andrew is also the founder and Artistic Director of the innovative, 14-member  vocal group Dead of Winter (formally known as Camerata Nova), now in its 22nd  year of offering a concert series in Winnipeg. Andrew was Curator and Composer-in-Residence of the WSO's Indigenous Festivals in 2009 and 2010 and in 2007 received the Mayor of Winnipeg's Making a Mark Award, sponsored by the Winnipeg Arts Council to recognize the most
promising 
mid-career
 artist in the City. In 2017 he was awarded the Canadian  Senate Gold Medal for artistic achievement.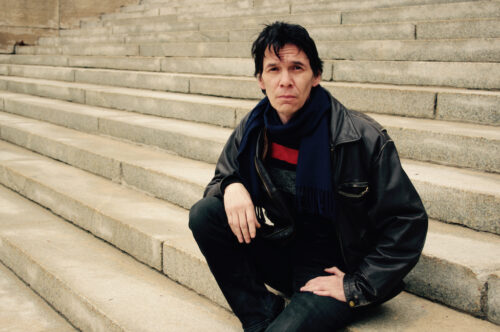 Featured Performances