Carson Becke
Canadian Pianist Carson Becke has performed extensively in Canada, Great Britain, Continental Europe, Australia, New Zealand, and the Caribbean.  A versatile pianist, he is at home as a recital and concerto soloist, chamber musician, and vocal collaborator.  He is also the director of Pontiac Enchanté, a concert series in Luskville, Quebec.  After moving to the United Kingdom in 2005 to study at the Purcell School for Young Musicians, Carson completed his undergraduate studies at the Royal Academy of Music in London.  Following studies in London, he completed a master's degree (M.Phil.) in performance and musicology at the University of Oxford, supported generously by the Sylva Gelber Music Foundation of Canada.  He completed his doctorate (D.Phil.) in musicology at Magdalen College, University of Oxford. His doctoral studies were supported by the Canadian Centennial Scholarship Foundation.
Carson's doctoral studies were centered on the music of Richard Strauss.  As a result of his interest in Strauss, Carson has released two albums, featuring Strauss's early piano music and lieder (with mezzo-soprano Wallis Giunta), which are available in hard copy on his website store and on streaming platforms.  His interest in Strauss was generated by a deep interest in music written in the late-nineteenth and early-twentieth centuries more generally, and one of his missions as a pianist is to bring to light some of the music from that period that has escaped twenty-first century attention.  Composers that he has included in recent programmes include Julius Reubke, Vincent D'Indy, Alexander von Zemlinsky, and Rebecca Clarke.
As a vocal collaborator and chamber musician, Carson has shared the stage with Jack Liebeck, Robert Pomakov, Wallis Giunta, Lavinia Dames, Hinrich Alpers, Arnold Choi, Paul Marleyn, and the Ironwood Quartet, among others.  As a member of the Dolmen Ensemble, he toured the UK, Malta, Australia, and New Zealand on behalf of the Royal Over Seas League.  He forms one half of Duo Octavian, a two-piano ensemble that he co-founded with fellow pianist Suren Barry in 2016.  Duo Octavian seeks to expand the two-piano repertoire with their own arrangements of various works and with arrangements/commissions by other performers/composers. They co-authored a new two-piano transcription of Johannes Brahms' Ein deutsches Requiem, which they premiered with the Ewashko Singers in 2019. The duo has also presented the Canadian premieres of two arrangements by Russian pianist Dmitri Alexeev, including a concert suite from George Gershwin's opera Porgy and Bess, and Stravinsky's The Firebird. They are currently working with the critically acclaimed composer Christopher Goddard to commission a new work for two pianos.  
Carson is an experienced composer and arranger: his orchestral composition Three Nocturnes was the winner of the BBC Proms/Guardian Young Composers Competition in 2007, and his short melodrama On Death (based on poetry by John Keats) was performed by members of the BBC Symphony Orchestra on BBC Radio 3.  He has written a number of virtuoso piano transcriptions of orchestral music and art song, which frequently appear on his concert programmes. His transcriptions include a Tosca Fantasy (based on themes from Puccini's Tosca), Gustav Holst's 'Jupiter' from The Planets, Gershwin's 'Someone to Watch Over Me', and assorted lieder by Strauss and Wagner.  Some of these scores are available for perusal and purchase on his website store.
Carson is committed to raising awareness about climate change and other environmental challenges through music.  In a TEDx talk presented in November 2020, he highlighted ways in which concert organizations are currently not playing their part in rebuilding the classical music industry to be more environmentally sustainable, and offered a set of ideas that could help bring about structural change.  He is enacting those ideas through his directorship of the Pontiac Enchanté concert series: environmental sustainability is one of the cornerstones of its mission.  He also works closely with conductor John Warner and the Orchestra for the Earth (www.orchestrafortheearth.co.uk), a UK based ensemble that raises awareness and money for environmental issues around the UK and Europe.  
Through the Covid-19 pandemic, Carson remained busy, and participated in a number of musical projects that used technologies to work around the necessary global lockdowns. In collaboration with the Gustav Mahler Society UK, he released a video album of lieder from Mahler's Des Knaben Wunderhorn that is available to view on YouTube, and on the Pontiac Enchanté website.  He was a jury member for the Ottawa Steinway Gallery Online Piano Competition, the Steinway Canada Young Artist Virtual Piano Competition, the Canadian Music Showcase, and the University of Ottawa Concerto Competition.  He also created a virtual lecture series on a range of musical topics for the Rideau Chorale, an Ottawa-based community choir.  
Carson lived in the United Kingdom for fifteen years: first in London, and then in Oxford.  In 2019 he moved back to his hometown of Ottawa, Canada, where he currently lives with his partner Madeline, and their energetic dog Jerry.  When he is not engaged with his various musical pursuits, he is an avid outdoorsman: in the wintertime, he is a cross-country skier and snowshoer, and in the summertime a canoeist and hiker.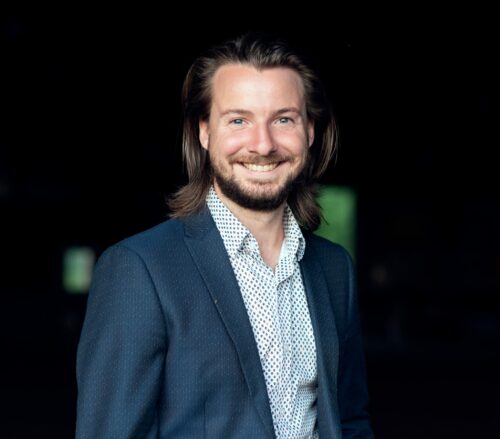 Featured Performances