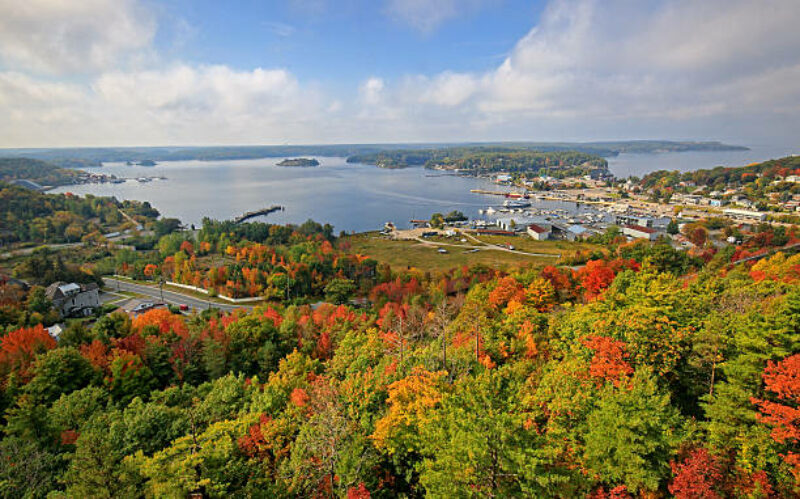 Sept 29, 2023 | Annette Pastoor – Newsletters
In This Issue
"Music Scores!" Returns to Parry Sound, October 10-12
We're Hiring!
Announcing Dates for Festival of the Sound 2024
40th Anniversary of James Campbell as Artistic Director
Endowment Incentives & Giving Tuesday, November 28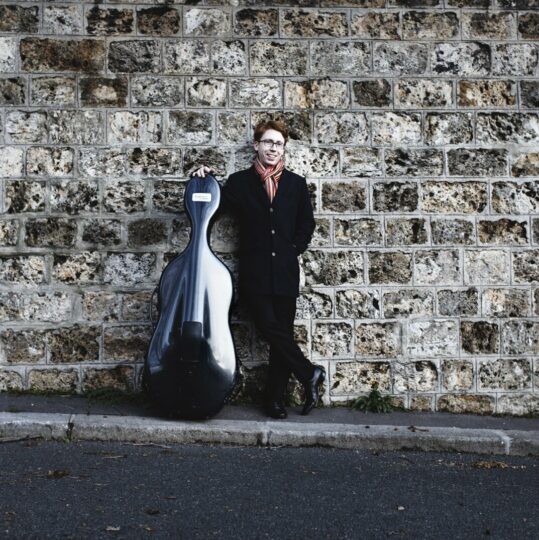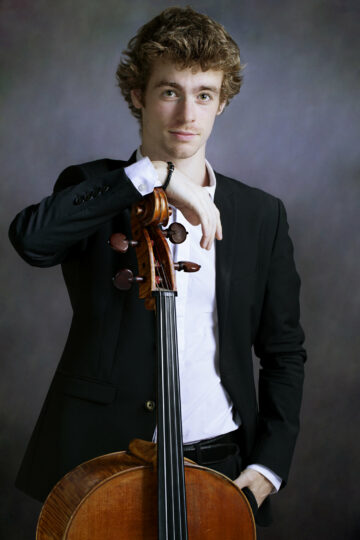 "Music Scores!" Returns to Parry Sound, October 10-12
We are thrilled to once again offer "Music Scores!", an exceptional music education and appreciation opportunity to local students in Grades 4 – 6. Cellists Cameron Crozman (Montreal, Canada) and Raphael Jouan (Paris, France) will be travelling the highways and byways of Parry Sound region to bring a truly world class experience to these classrooms. For many of these students it is likely the first time they've heard classical music performed live, seen a cello up close, or had the opportunity to speak directly with professional musicians.
"Music Scores!" is unique to Festival of the Sound and fills an important role in the local education eco-system. For information about this programme, or to learn how you can support our work bringing high quality music education to Northern Ontario students, please contact Executive Director Michael Martyn at martynm@festivalofthesound.ca.
If you happen to find yourself in Parry Sound on Thursday, October 12, please consider yourself invited to attend a special concert by Cameron and Raphael at the Festival Office, 1 Avenue Road, Parry Sound, at 7:00 pm. Admission is by donation with all proceeds going to the artists.
We're Hiring!
The Festival has an opening for a permanent, part-time Financial Administrator. This position is responsible for ensuring our books are kept up to date, our people are paid, and that our staff, board and committees have the financial information they need to make good decisions for the Festival.
If this sounds like you or someone you know, please view or share the posting on our Career page or email us.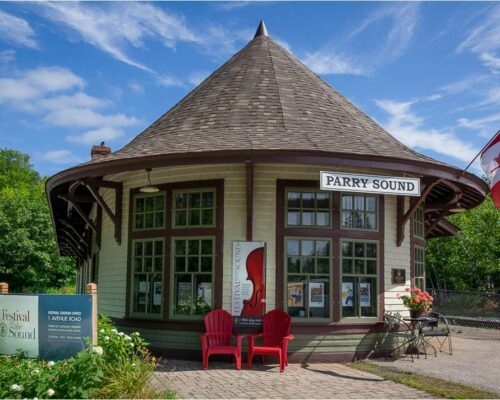 Announcing Dates for Festival of the Sound 2024
Save the dates! Festival of the Sound 2024 is set to run July 19 to August 3. As always there will be additional events, including music cruises and outreach concerts, on either side of these dates. Watch for a return of the Early Bird Pass on offer in December.
While there is still a lot of work to finalize the artists and the programme we know many of you will welcome the opportunity to get your spots held early – and to save some money at the same time.
40th Anniversary of James Campbell as Artistic Director
Festival of the Sound never looks far to find reason to celebrate, but 2024 is particularly special as it marks the 40th Anniversary of James Campbell as Artistic Director. James is the longest serving Artistic Director of any festival in Canada and 2024 will be a time to recognize this incredible achievement.
Sought around the world for his clarinet playing, while also providing mentorship to colleagues across the music industry back home, "Jim" is worthy of every accolade that comes his way and entirely too modest to seek any kind of praise.
Nonetheless we are planning some meaningful ways to celebrate his accomplishments and will be providing ample opportunity for well-wishes and kindnesses from his many friends and fans.
Endowment Incentives Program & Giving Tuesday, November 28
If you really want to make your dollars count, plan to make a gift on Giving Tuesday, November 28.
Here's why: we are pleased to announce that once again the Festival is approved to participate in the Canada Cultural Investment Fund's Endowment Incentive Program. This fund provides matching dollars from the federal government to monies donated to the Festival. Donations received prior to our November 30 year end will be eligible for these federal matching dollars.
This is a fantastic way to ensure your donation has maximum impact.
For more information contact Executive Director Michael Martyn.